Getting ISO 14001 Certified in El Paso, Texas (TX)
Nowadays, new companies face the problem of getting the ISO Certified. And without ISO Certification, it becomes difficult to do business as your company is not considered trustworthy and doesn't attract many investors and customers. But why is it challenging to get ISO Certified? The primary reason is the implementation process that is quite cumbersome and requires expert supervision.
We at ISO Pros will help your company work according to the standards required to get ISO 14001 certified. Our expert team provides ISO Certification assistance and training to companies of El Paso, Texas (TX). With a vivid experience of more than a decade, it becomes easy for us to determine what your company needs to become better.
What is ISO 14001?
Simply put, ISO 14001 is designed to promote and guide organizations towards an environmental management approach. It aims at improving the system of production, management, and operations of the organization to control their impact on the environment.
Its main objective is to provide a standard framework that helps organizations to develop a strategy that proves to be effective in environment management. It also acts as a prize or an official recognition of the organization's efforts to improve the impact that the organization has on the environment.
It acts as a proof for contractors to ensure that the company they are dealing with has concerns for the environment and has taken measures to improve environmental management strategies.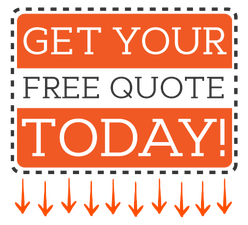 Basic Principles of ISO 14001
The basic principles of ISO 14001 can be summarized into a well-known cycle, i.e., Plan-Do-Check-Act (PDCA) cycle.
Plan: Establish your aims and objectives and then plan the processes required accordingly.
Do: It's time to implement the processes that you have planned.
Check: Measure and monitor the execution of processes and then analyze the results.
Act: Take suitable actions to improve the Environment Management System (EMS) depending upon the results.
Continual Improvement Process (CI)
The CI concept helps the organizations to move towards a more strategic approach of dealing with environmental challenges. ISO 14001 encourages companies to continually improve its Environment Management System. Apart from the reduction in actual and possible negative impacts on the environment, the following methods are employed:
Continuous increase in coverage of business areas by the implementation of new and improved EMS.
By implementing the EMS, activities, resources, products, processes, and emissions can be managed easily.
Improvement in structural and organizational framework of the EMS and gain of experience in managing environment-related business issues.
What Are The Benefits of ISO 14001?
The companies having ISO 14001 Certification enjoy the following benefits:
Money spent on waste disposal, recycling, and consumption is saved.
It provides a clear cut advantage over competitors while receiving tenders for business.
It helps your company to comply with our country's environmental regulations.
Management of environmental risks becomes easier.
It helps people recognize your efforts and commitment towards the improvement of the environment.
It makes your employees aware of the fact that they are working in an environment-friendly organization.
Helps reduce insurance cover costs.
It shows the fact that you are a responsible and future-focused organization.
Keeping in mind the above benefits, you should now contact the ISO Pros and begin the implementation process.