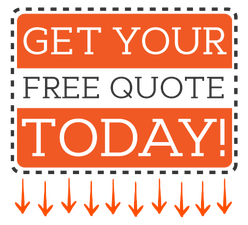 Contact Us
Amid the rising demands of products and services irrespective of the domain, there was a need for some solid foundation that could maintain a standard quality. And, not only quality, aspects like process efficiency, delivery, service needed a standard.
To handle such requirements, there came ISO standards. Published by the ISO or International Organization for Standardization, these standards are crafted to reduce ambiguity and improve almost every aspect of a typical organization.
Such standards are designed with a motive to fit comfortably with every organization. Many organizations are adopting these standards, applying for certifications for a competitive edge over others, and improving overall business growth.
Getting Certified With ISO Standards
When you want to certify for an ISO standard, you have to demonstrate that your organization complies with guidelines, as stated by the Standard. Once you're done implementing, you can apply for certification from an authorized organization. Implementing an ISO standard and then getting certified are two different and messy tasks. It requires expert supervision and critical analysis. And that is the reason ISO Pros are there in Texas.
ISO Pros is a company that trains, consults, audits, and helps organizations implement ISO standards. We'll analyze your organization and processes as most of the ISO standards are processes based and focus on improving the same. After deep analysis, we'll help you rectify the shortcomings and integrate the Standard with your existing management system.
After implementation, we'll organize pre-assessment audits for your organization to analyze whether or not everything is in place. Double-checking everything will help your organization certify in one go. So, call us right now to begin the implementation procedure.
Why Choose ISO Pros?
ISO Pros is not any local company. We're a globally recognized brand with a success rate you cannot deny. ISO standards bring numerous benefits for your organization, and to fetch those benefits; you'll have to associate with us at ISO Pros.
Custom Approach: We know that for different companies, one has to formulate a different strategy. A generic approach cannot always attract desired results. This is the reason we have a tailor-made approach. We get to know about your business in general in the first step and find flaws in the second. In the third step, we make sure everything is documented, and mistakes are rectified.
Cost Friendly Service: If you talk of pricing, we offer something lucrative. We may not offer a very low price but can guarantee a service worth paying for. You would never want to pay less and get nothing in return. Our prices are competitive, so you can wither off the fear of being overcharged.
High Success Rate: So far, we've dealt with thousands of organizations and have succeeded in securing certificates for all of them. And with success rate this high, we have no match in the industry.
Qualified Professionals: The professionals you'll be dealing with are qualified for numerous standards. So, you don't have to move to other companies for a different standard. Moreover, with the exposure and experience of our professionals, you'll have a magical experience.