Getting ISO 13485 Certified in El Paso, Texas (TX)
Customers have now been demanding only supreme quality goods and keeping this in mind, and organizations have to regularly improve their processes. You can by maintain a good quality stay and flourish in the market.
But, how can you find whether or not your company needs improvement and how to improve it, if it does? Don't worry. We at ISO Pros help companies to improve the quality of their services and products. We provide the training necessary to acquire the ISO 13485 Certification.
What is ISO 13485 Certification?
It is a recognized certification given to the Organization that has taken measures to improve its quality management system. Such an organization has shown that it is capable enough to provide medical devices and related services that consistently meet customer and other regulatory requirements.
ISO 13485 determines whether your Quality Management System (QMS) is appropriate and competent enough to emphasize the safety and efficacy of the medical devices and related services.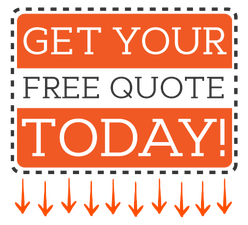 What is required to get ISO 13485 Certification?
ISO 13485 specifies what it requires to make a Quality Management System produce medical devices and related services that meet customer expectations. The requirements can be divided into the following sections:
Quality Management System: In this, general requirements of QMS and documentation of the standard are included. It also contains requirements for documents needed in the QMS like Quality Manual, Control of Documents, and Control of Records.
Management Responsibility: It ensures that the top management is instrumental in implementing and maintaining the QMS. They also need to get involved in the ongoing review of the system to ensure that customer needs are satisfied and the company is improving.
Resource Management: This section focuses on managing all resources like human resources, buildings, infrastructure, and working environments.
Product Realization: It deals with all kinds of aspects of planning and creation of the product or service. This includes requirements of the product, like planning of product, review, design, purchasing materials required for product formation, creating the product or service, and managing the equipment used to monitor and measure the product or service.
Measurement, Analysis, and Improvement: This section includes the requirements needed to ensure that the QMS is functioning properly. It is done by assessing customer satisfaction, feedback from customers, internal audits and monitoring products and services, and taking accurate measures to improve.
How is it Beneficial for your Organization?
All types of small and large El Paso organizations, Texas (TX), can benefit from the implementation of ISO 13485. The benefits are:
It leads to improvement in the credibility of the Organization. It also improves the image and brand value of the company.
It leads to the improvement of products and services, which in turn increases customer satisfaction.
You can build a culture of consistent improvement in your processes, products, and services. This will definitely improve your Organization.
There are certainly more benefits of adopting ISO 13485. To know more or to book our services, please reach out to our experts.