Getting AS9100 Certified in EL Paso, Texas (TX)
El Paso, Texas (TX) has numerous organizations dealing with aerospace or space manufacturing. And this industry demands precision and quality to ensure the safety of the operator in all terms.
To make this happen, AS9100 certification is quite essential. It is an advanced level of certification as compared to general ISO standards. It is uniquely made after considering the challenges faced by the aerospace industries and the organizations involved with it.
What if we say that all requirements set by AS9100 certification and the benefits that come along your way for your organization are thoroughly understood and worked out by our professionals at ISO Pros in your city of El Paso, Texas (TX)?
It is a known fact that aviation, space, and defense organizations face untimely and uncertain threats. To prevent your organization from such risks, you must implement the above standard with the help of ISO Pros.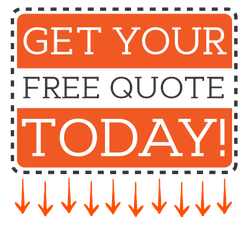 What is AS9100?
It is internationally recognized for the aerospace quality management system (QMS). It generally focuses on the control, product process, and supplier services. Leading global organizations such as federal aviation administration (FAA) have also considered this genuine. Considering the high risk and danger involved in the aerospace world, it becomes the duty of the organization owner to attain a certificate that provides a major relief in that sense.
It not only improves your system quality but working for it, you realize that sooner or later, you instill yourself the potential to work for a greater and better interest. Each organization working on the attainment of this certificate require to fulfill the demands –
Design phase, design verification
Configuration management
Verification of purchased product
Product documentation
Control of production process changes
Inspecting and testing procedures
Methods, resources, and recording
Corrective action
Expansion of internal audit requirement in ISO9001:2015
First article inspection
Along with all these requirements, your organization must abide by the general rules and laws made at local, state, and national levels.
What benefits does it hold for your organization?
Working hard always comes with great benefits, which are undeniable. AS9100 brings the hope of expansion for business to significant levels and hence preparing your firm to get globally recognized.
Opportunities will increase many folds, and world leaders and investors will consider your name as your organization will provide the assurance once certified. Your operating cost will decrease as there will be continuous growth and better implementation of the process.
ISO Pros have a systematic and practical operating system for your organization that will assist you in being certified in El Paso, Texas (TX).
Why Choose ISO Pros for ISO consulting?
ISO Pros provide a personalized experience wherein we understand your firm's status and provide you options, methods, and solutions for various issues you might face. We research at the micro-level and prepare a gap analysis report.
Our clients have been satisfied with our work and have rated and reviewed us. We hope to do our best in the coming future. We will be pleased to work with your organization. So just grab your phones and let's implement the guidelines together.